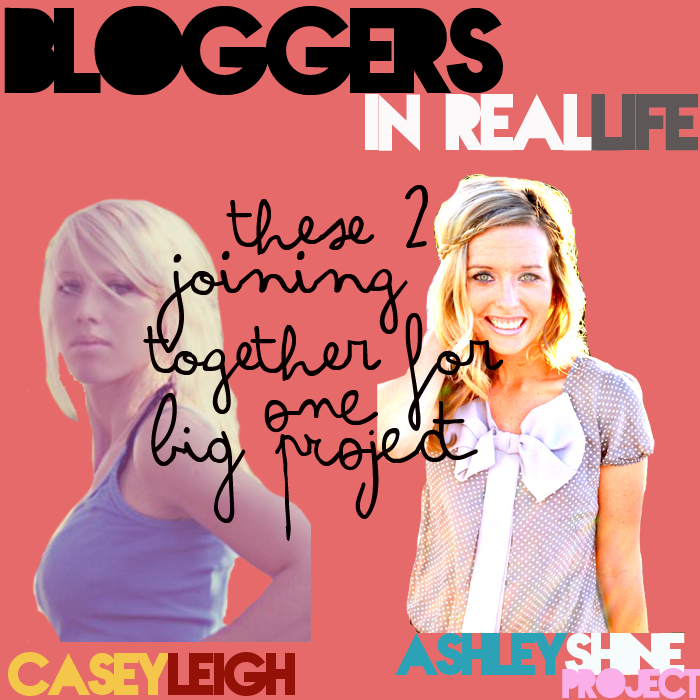 Hey guys! I'm sorry I've been so MIA on my blog lately -- we're actually in the process of moving after all of the house drama we were having these last three months and it's been super stressful so I haven't been online much. However I am really excited and honoured to have been featured on both Ashley from the Shine Project & Casey Leigh from The Wiegands blogs as a part of their Bloggers In Real Life series. Below is a little more about this amazing project -- and I thoroughly recommend you check out both girls' blogs, they put so much effort into them and are really sweet! Thank you, Ashley & Casey for featuring me this week!
Creating, sharing, and inspiring connects us all together. Every day we are drawn to blogs that make us feel something, and we take a little piece of it with us. Behind every one of our favorite blogs, there's a person. A person with real emotions, fears, goals, and weird quirks that we never really get to experience first hand. We've brought together your favorite bloggers to give you a more intimate take on their lives, so you can catch the little details that make them who they are. Every Wednesday, we'll be capturing the lives of the people behind your daily reads in a way that you wont experience anywhere else.
So get ready. We have lots to share! xoxo
Each week on
Casey's
blog, you will hear a more personal story about one of your favorite bloggers.... why they are the way they are, stories on loss or happiness, struggles or triumphs...we want to have them share the happiest moment of their life, or a time that they grew stronger because of an enormous trial placed in their path.
On Ashley's blog, they will be sharing any advice they have for you readers. It can be about fashion, being a mom or wife, how to grow your blog, how to start your own business, etc. Whatever their niche is, you will hear their expert advice! Read my personal story HERE and my advice post HERE.